SquareUp Monthly #1 - Blazblue Central Fiction
Blazblue Central Fiction
4 / 32 Participants
Open Registration
Registration closes at
Matches & Results
Double elimination Stage
Seeded
Unseeded
The green number is the "saved" seed number. The light grey number is the possibly-unsaved seed number.
You can move participants between "Seeded" and "Unseeded". You can re-order participants too.
🕂
Car_Fax
🕂
Middy
🕂
play_guy
🕂
K9X4
A
K9X4
Middy
B
play_guy
Car_Fax
General Rules:
Registration closes at 1 Hour Before Game Start time on Day of tournament.
Venue: $25 at the door.
Prize Pool: Minimum $10 per game. CASH ONLY.
Payment will take place onsite only.
Equipment: Bring your own controller (BYOC)
Equipment rules: If your controller does not function properly, damages equipment, or delays the bracket, you will be disqualified (DQ) at the Tournament Organizer's (TO) discretion.
Community Setups: There will be space for players to bring their own setups. First come, first serve. Community Setups will not be allowed to connect to the internet onsite.
Multiple Games: You are allowed to register in 2 games. If you hold up the bracket the TO reserves the right to DQ you for your match in the game you are delaying.
COVID-19 - see the specific rules & regulations for COVID-19 below.
Stream Rules:
Select matches will be played on the tournament stream. Players will be invited to the stream setup by a Tournament Organizer
COVID - 19 RULES:
Square Up functions as a PRIVATE party within Midlane Esports.
Vaccination is required.
We encourage guests to bring their vaccination cards with them. We will only check them if an infraction takes place.
Guests are not allowed to touch another guest's equipment.
Eating and drinking will be allowed in designated areas of the private event space. Masks are optional within this designated space only.
Any guest breaking these rules will be kicked out and will not receive a refund.
Guests who commit an infraction will be banned from attending Square Up for a minimum of a month.
These rules apply to the private events space where Square Up is taking place. The rest of the facility is open to the public and following CDC guidelines.
For any questions please DM the Low Kick twitter account or join the Low Kick Discord and contact one of the admins.
Tournament Location
2741 N Milwaukee Ave, Chicago, IL 60647, USA
Tournament Organizer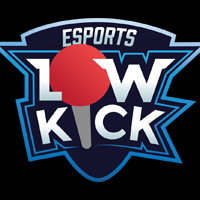 LowKickEsports
Stage 1: Double elimination
BlazBlue Central Fiction
2/3 for all sets with the exception of 3/5 for Winners, Losers, and Grand Finals.
Winner of the previous game must stay the same character
Players may select any stage if they both agree to it (if necessary)