Knights of The Realms
Mortal Kombat 11 Ultimate
4 / 4 Participants
Matches & Results
Single elimination Stage
Seeded
Unseeded
The green number is the "saved" seed number. The light grey number is the possibly-unsaved seed number.
You can move participants between "Seeded" and "Unseeded". You can re-order participants too.
🕂
KWA_OTMadeit
🕂
TLR_Sikwidit_11
🕂
MEGA
🕂
VLGaming29
TLR_Sikwidit_11
MEGA
MEGA
VLGaming29
TLR_Sikwidit_11
KWA_OTMadeit
Tournament Organizer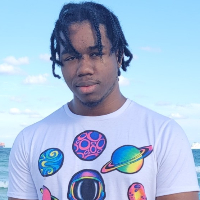 REZ_BlackJezus
Stage 1: Single elimination
Tournament Format and Rules
This is a 5v5 Single Elimination tournament with 4 teams
On 8/19/22 at 8 est, the Brackets will start with Team 1 facing off against team 2.
On 8/26/22 at 8 est Team 3 will face off against Team 4.
The finale will consist of the winner of these two battles fighting on 9/2/22 at 8est.
The seeding will be randomized.
Each team needs to submit a full list of their roster that they can pick from in the tournament. Teams have until 8/17 at 11:59 pm EST to submit their rosters in their respective team channels
Only players from NA that have been a part of your org/clan prior to your invitation to the event can participate.
Each team will need to preselect the 5 fighters they want to use for their battle with the order they plan on sending them out. No more than 1 sub will be allowed.
If a player is not ready to fight and a sub is not available, the opposing team forfeits that match.
TEAM ORDERS NEEDS TO BE DECIDED AND SUBMITED BEFORE THE BATTLE STARTS TO PREVENT ANY COUNTERPICKING.
SETS ARE FIRST TO 3. WINNER OF A SET GOES TO THE BACK OF THEIR TEAMS ROTATION WHILE THE LOSER IS ELIMINATED FOR THAT BATTLE.
Winner of a match cannot change characters nor variations
Maps must be randomly selected. They're will be 1 warning issued for selecting a specific map per team. After a 2nd violation, the game will be awarded to the opposing team.
Loser of a match can change characters
Be sure to check in with a mod/admin if you have any questions.
Wifi is not allowed and will result in an auto DQ if he player cannot get on a wired connection for the fight.
PLAYERS HAVE A MAXIMUM TIME OF 5 MINUTES TO JOIN KOTH. ( otherwise it will be eliminated and we will go to the next set )
CONNECTION PROBLEMS: If there is a disconnection for any reason, whoever is winning the round is the one who will be awarded that round. If a match is unplayable, then the KoTH will be reset and if the issue persist, then a connection test will be conducted. If the connection test shows both connections are fine then opponents can be swapped. If one players connection proves to be the culprit then that player will be eliminated for that battle"