Fighters Hit the Bar 2
MultiVersus
4 / 32 Participants
Matches & Results
Double elimination Stage
Seeded
Unseeded
The green number is the "saved" seed number. The light grey number is the possibly-unsaved seed number.
You can move participants between "Seeded" and "Unseeded". You can re-order participants too.
🕂
waybao
🕂
Gramatix
🕂
Guppies
🕂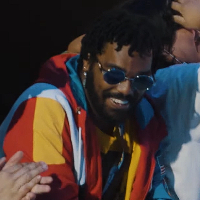 Iskandar
A
waybao
Gramatix
B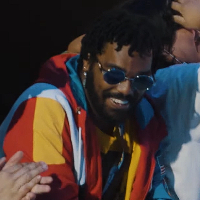 Iskandar
Guppies
Registration Instructions
Only the Team Captain needs to register for the event
Free entry with a $50 prize to the winning team!
Tournament Location
405 S Howard Ave, Tampa, FL 33606, USA
Tournament Organizer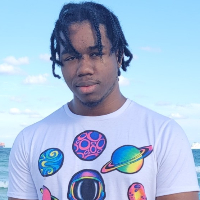 REZ_BlackJezus
Stage 1: Double elimination
Multiversus
All rules can be changed by Warner Bros., Player First Games or the Tournament Organizer without prior notice.
Setting up the lobby and starting the 1st game ###
Stage Hazards: ON
Duplicate characters per team are NOT allowed
Perks: All are legal
Stages: All are legal
Players select their team side.
Side Selection Players may mutually agree who plays on Team 1 and Team 2. If the Teams cannot agree, Players may use a coin flip or a similar random game, where the winner decides which Team is Team 1.
Players determine characters, perks, and map for the first Game.
Team 1 selects one of their characters
Team 2 selects both of their characters
Team 1 selects their final character and the perks for the final character
Team 2 selects the perks for both of their characters
Team 1 selects the perks for the first character they picked
Team 2 strikes one map from the list of available maps
Team 1 strikes one map from the list of available maps
Repeat these last two steps until one map remains. Game 1 will be played on the last available map
Starting the next game
The team that won the previous game can ban up to 2 maps from being selected for the next game.
The team that lost the previous game selects the map for the next game. The losing team may not select the map that they have most recently won during this Match (known colloquially as Dave's Stupid Rule).
The next Game is played.
Repeat these steps for all subsequent Games until the Match is complete.
Additional Notes The losing AND winning team of the preceding Match may choose to change characters and/or perks. If they choose to change their characters, the winning team must choose their characters first.
Any pre-Game procedure should not be constrained by any in-game countdown timers or UI. If the Game procedure cannot be completed to both teams' satisfaction due to the time expiring in the UI, players can elect to quit out and restart the pre-Game procedure but the player must make it known before the game starts and the players have control of their characters.
Punctuality & Conduct ###
All Players must be physically present and have checked in by the Match start time. Players that are not ready to play within fifteen (15) minutes, or only Five (5) if your team does not check in, of the Match start time are subject to Match forfeiture.
Extreme bad mouthing is not allowed. If the offending player is found to have insulted, threatened, verbally abused, or harassed another player creating an unsafe space that player will be DQ without warning. Keep it clean!

It is highly recommended that you record your matches for evidence in any issue of score reporting, cheating, or anything that could break our rules
Tournament will follow official tournament format stated above. READ ALL RULES THOROUGHLY