This Tournament is Totally Fair
Mortal Kombat 11 Ultimate
0 / 128 Participants
Cancelled
Tournament Organizer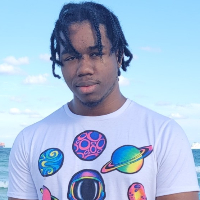 REZ_BlackJezus
Stage 1: Single elimination
T.T.I.T.F. MK11 Rules
Tournament format is Single Elimination and will be best 1 out of 1 (First to 1).

The stage is to always be set as random. If Both Players agree to not play on a stage, then a re randomized or an agreed upon map may be played on. Banned Moves are allowed Gentleman's agreement to ANYTHING

Please be sure to read over and check in with a mod/admin if you have any questions.
WIFI IS ALLOWED
Wifi IS allowed. COMPLAINING ABOUT CONNECTION AND ASKING FOR A CONNECTION TEST WILL RESULT IN A DQ.
Discord is MANDATORY for easier communication, please be sure to join and pay attention!
You will not have to communicate with your opponent or report scores via Grillagg. It will all happen via Discord.
The Region lock DOES NOT EXIST.. Usually. This one is locked to USA only. We will be back to our regularly scheduled program soon!
Anyone can compete from ANYWHERE

Extreme bad mouthing is not allowed. If the offending player is found to have insulted, threatened, verbally abused, or harassed another player creating an unsafe space that player will be DQ without warning. Keep it clean!

It is highly recommended that you record your matches for evidence in any issue of score reporting, cheating, or anything that could break our rules
Tournament will follow official tournament format stated above. READ ALL RULES THOROUGHLY