The Dojo 8: KOFXV
King of Fighters XV
0 / 64 Participants
Open Registration
Registration closes at
Fan Prize Pool Contributions
Add to the Prize Pool. Bigger prizes, bigger drama. Simple as that. Contributions close at on .
Matches & Results
Double elimination Stage
Seeded
Unseeded
The green number is the "saved" seed number. The light grey number is the possibly-unsaved seed number.
You can move participants between "Seeded" and "Unseeded". You can re-order participants too.
Matches will be regenerated when a new tournament participant registers.
The Dojo is back! In this next installment, we bring you two of the hottest games that will be featured at the Festival of Frights! Come kick it at one of the premiere locals in SoCal!
Tournament Location
3633 Market Street, Riverside, CA 92501, USA
Tournament Organizer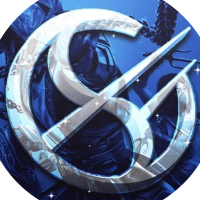 STierGaming
Stage 1: Double elimination
Double Elimination FT2 until Winners/Losers/Grand Finals Payment will be handled on site.