SWARM x NKF Charity Event
Call of Duty: Modern Warfare II
0 / 30 Participants
Cancelled
The Swarm is partnering with the National Kidney Foundation and Grilla to raise money for an incredibly close to home, and important cause. Kidney Disease causes millions of families to go through hardship; whether it be due to medication/treatment costs, or the cost of obtaining a new kidney in emergencies, this all adds up to a lot of money that families often struggle to pay for out of pocket.
Our goal, is to help ease the burden on these families, and make a difference with our amazing community!
Tournament Organizer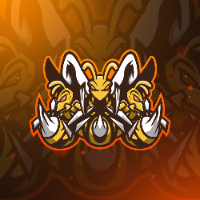 TheSwarm
Stage 1: Double elimination
Join The Swarm Discord
DM Songbird, Ghillie, or Kayotic
We will fill you on a Team if you do not have a team to play with!