Super Sundays Online Episode 10: DNF Duel
DNF Duel
0 / 48 Participants
Cancelled
You must be in the Vegas FGC Discord in order to participate in this tournament. Once you are in, head over to role registration and give yourself the role for the game you are participating in.
Locked to North America Only.
Any competitors outside of NA will be DQ'd.
Must have a wired connection to participate. Games without rollback locked to the West Coast
New Participants in my tournaments must submit a Speed Test There will be a thread opened up day of the tournament to post your connection tests into
Matches will be streamed on my twitch channel GTekTV
50 Dollar starting Prize pool with crowdfunding
Tournament Organizer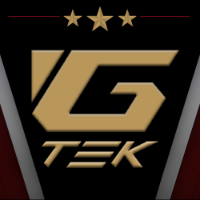 GTek
Stage 1: Double elimination
First to 3 throughout the entire tournament.