Storm the Peak - Apex Tournament Series (Diamond Capped)
Matches & Results
Battle royale Stage
Tournament Totals
Round 1
Round 2
Round 3
Round 4
Round 5
Round 6
Group A
| Placing | | Placement | Kills |
| --- | --- | --- | --- |
| 6 | Aca et ses hommes | 30 | 2 |
| 5 | Benchwarmers | 31 | 6 |
| 4 | Phantom | 37 | 3 |
| 3 | BananaCultz | 38 | 10 |
| 2 | Dreamy v2 | 50 | 31 |
| 1 | PWN Hub | 54 | 41 |
Tournament Organizer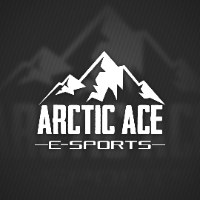 ArcticAceEsports
Storm the Peak Tournament Series Ruleset - Diamond Overview
Game Mode: Trios
Custom Lobby Tournament
The following maps will be played in rotation: o Storm Point o King's Canyon
ALGS Scoring System
Match Point Format Requirements
Full team of three (3) will be required o Solo/Duo entrees will not be permitted
Entry Fee: Free
Region: North America
Ranking: Highest eligible ranked for this tournament is DIAMOND. Your highest rank since Season 13/Split 1 (the ranking change) will be used for your qualification. o I.E. If you were Masters in Season 13, you are not eligible for this Diamond capped tournament.
Arctic Ace Esports Discord Channel use is REQUIRED. o Refs may stop by team channels to ensure competitive integrity. o There will be no exceptions around this. Event Details
Check Arctic Ace Esports discord or Arctic Ace Esport's tournament page on the website for Event Date(s)/Time(s)
Lobby will open 15 minutes prior to the start of the first map. If you are not checked in on the DISCORD AND do not appear in the match lobby FIVE (5) minutes prior to the event start time, we will start to process alternate teams. If the alternate team assembles into the custom lobby before your entire team, they will rightfully earn the spot.
Please contact a staff member on Discord if you have any questions. Failure to adhere to the Event Time rules may result in a team DQ at the discretion of Arctic Ace Esports. Day of Tournament Schedule
12:45PM EST Lobby Open
12:50PM EST Captain's Meeting
12:55PM EST Twitch Stream Start (5-minute delay)
01:00PM EST First Map Start o Five (5) minute breaks in between each map o Storm Point & King's Canyon will be played two times before each rotation until a team wins after achieving match point.
Scoring Storm the Peak Tournament Series will utilize the ALGS scoring system & Match Point Format Scoring Value 1st 12 points 2nd 9 points 3rd 7 points 4th 5 points 5th 4 points 6th – 7th 3 points 8th – 10th 2 points 11th – 15th 1 point 16th – 20th 0 points Kills 1 point Match Point Format Teams must score a set number of points to qualify for match point. Once a team achieves match point status, they must win a game to win the tournament. Match Point Qualification will be adjusted based on the number of teams that register. Teams Match Point Qualification 1 – 5 70 6 – 10 60 11 – 20 50 Players may not quit a Match before it has ended to deny a player from receiving a kill. This includes intentionally dying avoiding the fight or KP for teams. In the event of ties, the following tiebreaks will occur: Single Match Scores Each tied team's single highest Match Score is compared against all tied Teams' single highest Match Score. These may have been in the same or different matches in the round for each tied team. The team that earned the highest single Match Score will win the tiebreaker. Single Match Best Placement Each tied Team's best placement in a single match is compared against the best placement in a single match of all tied teams. These best placements may have been in the same or different matches for each tied team. The team with the best placement (lowest number) will win the tiebreaker. A 1st place finish in a single match is the best possible placement. This is repeated for all Matches played in the round until all ties are broken or no additional individual Matches are available. If two (2) or more teams are still tied after review of Single Match Scores and Single Match Best Placement, then ties will be resolved using Single Match Total Kills. Single Match Total Kills Each tied Team's single highest total kills in a single Match is compared against all tied Teams' highest total kills in a single Match. The Team with the most kills in a single Match will win the tiebreaker. This is repeated for all matches played in the round until all ties are broken or no additional Matches are available. Prizes Prizes are displayed on the tournaments page Cheating Cheating, as determined by Arctic Ace Esports in our sole discretion, will result in an immediate DQ and/or player ban
Players that are DQ'd for any reason are not eligible for refunds
Arctic Ace Esports is under no obligation to provide proof of cheating to players banned or DQ'd. However, we strive to be as transparent as possible regarding our decisions to ban or DQ participants. Bannable Offenses
Hacking of any sort (Wallhacks, Aimbots, etc.)
Controller scripting
Reverse boosting
Alt. accounts
Having another person play on your account Platforms Allowed
All o PC o XBOX o PS4/PS5 Further Rules
Surrendering a fight o Players may not quit a Match before it has ended to deny a player from receiving a kill. This includes intentionally dying avoiding the fight or KP for teams.
Dropping from Event o Players may drop from the event for any reason and receive a full refund 24 hours prior to the event. DM a staff member through Discord for further instruction.
Refunds o Refunds are processed via PayPal or Venmo
Player Substitution o If a player needs to drop from the event the team may bring in a substitute at no extra charge. Once the event begins there may be no player substitutions. DM a staff member through Discord for further instruction.
Technical Issues o Players and teams that encounter technical issues are not eligible for refunds. Technical issues include but are not limited to: power outages, internet service outages/interruptions, poor weather, broken equipment, server outages or interruptions, and in-game bugs/glitches.
Age Requirements o Participants must be 13 years or older to receive prize money from an event
Slander o Participants who are found to be slandering Arctic Ace Esports before, during, or after the event will be DQ'd and are not eligible for refunds or prize money.
If a player has multiple accounts, they must play on the account with the highest K/D
Livestreaming o All participants have the right to livestream the event pending they adhere to the following:  Title must include #StormthePeak  A five (5) minute delay (300 second) at the very least must be added to their broadcast to negate stream sniping and to ensure competitor integrity. Refunds
Alternate teams will pay and proceed as if they are participating in the event. In the event the alternate teams do not get into the initial tournament; they will be granted the first spot in the next event. If the teams cannot attend the event, Arctic Ace Esports will proceed with a refund.
Three (3) alternate teams will be taken in order of their registration. In the event that a team does not fulfill the requirements mentioned, the alternate teams will be placed in accordance with the above-mentioned rule.
Please contact a staff member on Discord if you have any questions. Failure to adhere to the Divisions rules may result in a team DQ at the discretion of Arctic Ace Esports. Please contact a staff member on Discord if you have any questions. Failure to adhere to the rules listed above may result in a team DQ and/or player ban at the discretion of Arctic Ace Esports. ARCTIC ACE ESPORTS RESERVES THE RIGHT TO CHANGE OR UPDATE THESE OFFICIAL RULES AT ANY TIME, FOR ANY REASON. CHANGES TO THESE OFFICIAL RULES WILL BE PROVIDED TO YOU OR POSTED ON THIS WEBPAGE BEFORE THE NEXT EVENT IN WHICH THE CHANGED RULES WILL APPLY. ARCTIC ACE ESPORTS SHALL DECIDE ALL MATTERS NOT HEREIN EXPRESSLY PROVIDED FOR AND SUCH DECISIONS SHALL BE FINAL AND BINDING ON PARTICIPANTS. RULINGS MAY BE MADE OUTSIDE THE SCOPE OF THESE OFFICIAL RULES IN ORDER TO PRESERVE FAIR PLAY AND TOURNAMENT INTEGRITY. PARTICIPATION IN A TOURNAMENT CONSTITUTES YOUR FULL AND UNCONDITIONAL AGREEMENT TO THESE OFFICIAL RULES, ARCTIC ACE ESPORTS' TERMS OF SERVICE, ARCTIC ACE ESPORTS' PRIVACY POLICY, AND ARCTIC ACE ESPORTS' DECISIONS, WHICH ARE FINAL AND BINDING IN ALL MATTERS AND IN ALL RESPECTS. PARTICIPATION AND/OR WINNING A PRIZE (IF APPLICABLE) IS CONTINGENT UPON FULFILLING ALL REQUIREMENTS (INCLUDING ELIGIBILITY REQUIREMENTS) SET FORTH IN THESE OFFICIAL RULES