Spiiies Kingslayer 3s 1nD Nightly SnD Tournament
Call of Duty: Modern Warfare II
0 / 24 Participants
$5 per participant
Open Registration
Registration opens at
Fan Prize Pool Contributions
Add to the Prize Pool. Bigger prizes, bigger drama. Simple as that. Contributions close at on .
Search and Destroy @ 2am - Grand Finals will be CodCasted
Tournament Organizer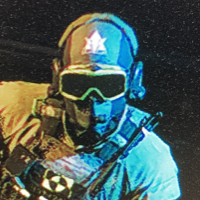 sspiiies
Stage 1: Single elimination
All matches are to be played according to the latest competitive rulesets.
Any questions regarding rules can be directed at @ChiefMegatron on twitter. www.twitter.com/chiefmegatron
*5% taken for TO fees.