SERGEANT NYCHRISG'S BOOTCAMP
Street Fighter V
0 / 32 Participants
$10 per participant
Cancelled
-ARE YOU TIRED OF LONG TOURNAMENTS? TIRED OF BRACKETS BEING HELD UP? TIRED OF WINNING AND GETTING PAID NOTHING? WELL YOU'VE COME TO THE RIGHT PLACE!
-HERE AT NYCHRISG'S BOOTCAMP THE THEME IS STRICTNESS AND FAIRNESS! THE MAXIMUM TIME THIS WILL LAST IS 3 HOURS!
-$10 ENTRY FEE, $100 POT BONUS, AND IF 20 PEOPLE ENTER ANOTHER $50 WILL BE ADDED BY YOURS TRULY!!!
-SO YEA GUYS LETS PLAY SOME GAMES AND HAVE FUN!!!
-COMMENTARY BY ME AND ANOTHER PERSON OF MY CHOOSING
-THIS IS STILL A NEW CONCEPT, BUT IF THINGS GO WELL, PRIZES WILL BE ADDED ON TOP OF THE POT BONUSES (HEADSETS, CONTROLLERS, ETC), TO FUTURE TOURNAMENTS
Tournament Organizer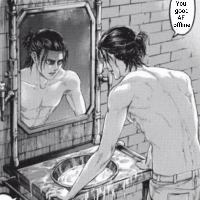 NYChrisG
Stage 1: Double elimination
THIS IS A WEST COAST TOURNAMENT

IF YOU ARE ALLOWED TO ENTER WEST COAST TOURNAMENTS YOU ARE ALLOWED TO ENTER MINE!!!!!!!!!!!!!!!!

YOU MUST HAVE A GRILLA.GG ACCOUNT

CHECK IN 30 MINUTES BEFORE TOURNAMENT START TIME

MATCHES ARE 2 OUT OF 3. TOP FOUR IS 3 OUT OF 5

YOU DO NOT PLAY UNLESS I TELL YOU

EACH ROUND I WILL LET YOU KNOW WHO IS ON STREAM

TOP 8 WILL BE FULLY STREAMED UNLESS THERE IS A TIME ISSUE

REPORT YOUR MATCHES

UNLESS YOU ARE IN THE MIDDLE OF ANOTHER TOURNAMENT MATCH, YOU HAVE THE MAXIMUM OF 10 MINUTES TO START YOUR MATCH, OR I WILL DQ YOU (I DO NOT CARE WHO YOU ARE)

USE THE LINK BELOW TO JOIN OUR DISCORD https://discord.gg/tEgBWV8m