Saturday Bouts
King of Fighters XV
0 / 20 Participants
Cancelled
Saturday Bouts will be a minor Tourney Series + Casual Event with a different fighting game on a revolving bi-weekly schedule.
Come for Casual Play from 3pm - 7pm
Join the in the Bracket if you're feeling up to it!
THIS WEEK'S FIGHTING GAME: King of Fighters XV
Stream Links: https://www.twitch.tv/match_gamingx
Bracket is live streamed to Twitch, then a recorded VOD is clipped and uploaded to YouTube for players to review play and share with their friends/followers!
Venue+Casuals fee: $10
Bracket Entry fee: $5
You can pay Cash or Cashapp.
Please bring Set-ups, even if you don't have all the DLC it is fine. It will help with timeliness and the more set ups the more Casual
Venue and Registration opens at 3:00 pm
Bracket starts at 4 pm
Tournament Location
7505 US-64, Memphis, TN 38133, USA
Tournament Organizer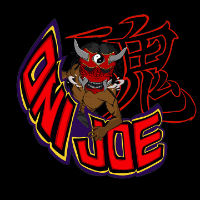 Oni_Joe
Stage 1: Double elimination
RULES:
ALL SETS are 2 of 3 until Finals which is best of 5.
PAYOUT: If less than 6 Players
Bracket will be Round Robin
Player with the Best Set/Game ratio will take All Winnings
If 6 players or more
Top 3
1st 55%
2nd 30%
3rd 15%