RKX Spike Rush Open
Valorant
0 / 16 Participants
$5 per participant
Open Registration
Registration opens at
Fan Prize Pool Contributions
Add to the Prize Pool. Bigger prizes, bigger drama. Simple as that. Contributions close at on .
(This will be a two-day event)
Registration will close on November 23rd at 12:00 AM CST
Must Be Ranked Gold-Ascendent
FORMAT 5v5 Spike Rush Double elimination Best of 5 (Grand Finals will be Best of 7)
HOW Register on Battlefly and make sure to join the RoboticKnight Community Discord server: RoboticKnight's Discord Server Each player must link their Valorant/Riot account with their Battlefly profile. Team captains are asked to link their Discord account with their Battlefly profile to more easily identify them in Discord.
BROADCAST The event will have an official broadcast on RoboticKnightX's Twitch channel: RoboticKnightX - Twitch, but players are welcome to stream their point of view (Required 60-second delay).
Prizes Prizes are dependent on the number of teams registered
Tournament Organizer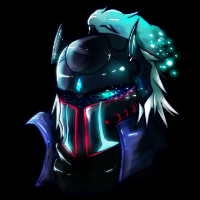 RoboticKnightX
Stage 1: Double elimination