Rival Fools Tournament Edition
Street Fighter V
0 / 75 Participants
$10 per participant
Cancelled
Fan Prize Pool Contributions
Add to the Prize Pool. Bigger prizes, bigger drama. Simple as that. Contributions close at on .
Its the Rival Fools Tournament Edition! See You All At Bravery Studios!
With Pot Bonus Powered BY Grilla!!
Tournament Prize Entry Fee: $10
ON SITE Venue Fee- $15
Tournament Entry Fee Must be Paid Digitally via Credit Card and is NON-REFUNDABLE if you do not attend the event. Venue Fee To be paid on site.
Spectators: $15
*Doors open at 12pm
You must Check-In in person by 1pm in person:
Address:
Bravery Studios (Big Brown Building!)
70 Outwater Lane 2nd Floor GARFIELD, New Jersey 07026
Tournament Location
70 Outwater Ln, Garfield, NJ 07026, USA
Tournament Organizer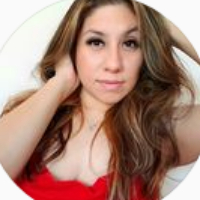 MissPatriciaa2
Stage 1: Double elimination
GENERAL INFO
Game – Street Fighter V

Console – PS4

Double Elimination

Regular Matches are Best 2 of 3

Top 8 is Best 3 of 5 - All matches on Stream

Loser has the option to change character. If the Winner chose Random Select, they must choose Random Select again. If the Loser changes character the winner has the option to change V-Trigger selection.

All Top 8 will be on stream with various matches streamed from winner's side leading up to Top 8.

If a TO suspects that players are trying to game the rules and undermine the spirit of competition they will be immediately disqualified and not receive any prizes.

Players are prohibited from using macros, turbos, or any peripheral which tampers with standard game functionality. No bots.
*Any evidence of player collusion will result in a permanent ban from future events.
Failure to follow these rules may result in disqualification.