INC Womens Apex Tournament
Apex
14 / 60 Participants
Fan Prize Pool Contributions
Add to the Prize Pool. Bigger prizes, bigger drama. Simple as that. Contributions close at on .
Matches & Results
Battle royale Stage
Tournament Totals
Round 1
Group A
| | 1 |
| --- | --- |
| The Nessys | |
| Lust | |
| The Promenade Haters | |
Tournament Totals
Round 1
Tournament Totals
Round 1
Group C
| | 1 |
| --- | --- |
| LadyRootz | |
| PowerPuff Girls | |
| ShadowKnights | |
Tournament Totals
Round 1
Group D
| | 1 |
| --- | --- |
| The Gobblers | |
| KSS | |
| QueenieDeCherry | |
Tournament Totals
Round 1
Group E
| | 1 |
| --- | --- |
| Goofies | |
| Guess Who | |
Incursion Esports is hosting an all women's(or non-binary, they/them) Apex Legends event! Bring your friends and come face off against 19 other teams full of talented ladies! We'll be hosting this event live from our Twitch so check in and stay tuned! — PLEASE ADVISE, WE MISTYPED THE NUMBER OF PARTICIAPANTS(TEAMS) AND WILL BE CUTTING OFF REGISTRATION AT 20 TEAMS — ☄️ HEADS UP, there will be ranks ranging from bronze-pred. We're here to have fun and be competitive. If this is not for you, do not sign up. 👽 NO LEGEND BAN FOR THIS EVENT ✨ Lobbies will consist of 6 matches. 3 on Olympus (Season 10). 3 on Broken Moon. 🚀 All scoring info can be found in the Discord- As well as the voice chat channels that will be used during this event!
Tournament Organizer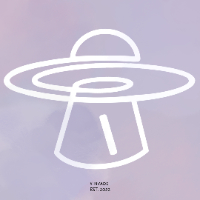 IncursionOrg
Every player must be a woman, fem- representing or non-binary
One Player per team must be streaming
You must have a full team to sign up
Teams will rename their team at the beginning the tournament as what they signed up with.
You are allowed to CONTEST. Announcing your POI doesn't claim you a POI, but it does let other people know where you plan on landing. Please make you let other people know that you are contesting in the announce-landing section of our Discord the Friday before the event.
Any kind of hateful speech, such as, racial, sexist, and discrimination against the LGBTQ community is not tolerated and will result in ban and automatic disqualification.
If your entire team calls out the day of the tourney , each teammate will get 1 penalty. Unless there is a serious excuse as to why you will not be playing. After 2 penalties, you are no longer able to play in these tournaments again. Bailing the last minute cause frustration and imbalance. We put a lot of work into this and try our best to accommodate.
If you excessively spam chat you will be kicked or have points deducted.
AFTER YOU DIE: Please Remain in the game and spectate. DO NOT LEAVE.
1 person from each team must screen shot match summary when returned to the lobby. Due to the match summaries being bugged sometimes, this is just incase. Please figure out who is in charge of this ahead of time.