Grilla's Welcome Series, Part IV (West Coast)
Street Fighter V
0 / 16 Participants
$5 per participant
Cancelled
Welcome to Grilla! We are kicking off our new platform with a six part tournament series for our new community. We are guaranteeing a $100 prize pool + money raised in prize pool contributions. Register now and take part in one of the first tournaments ever played on Grilla. Good luck!!
Tournament Organizer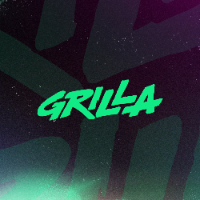 Grilla
Stage 1: Double elimination
Rules: Player must satisfy the following requirements to participate in online matches: A player must have a minimum of 10 Mbps download/upload speed. Ping: Must be less than 80. Jitter: Less Than 65ms. Check-in 1 hour prior to scheduled match time. A Player must have a Grilla.gg account. A Player must reside where PSN or Steam is available. A player must have a PSN or Steam account.