Dramos' Casual Crossplay Clash
Guilty Gear Strive
9 / 512 Participants
Bracket & Seeding
Swiss Stage
Group
| Placing | | Played | Won | Lost | Tied |
| --- | --- | --- | --- | --- | --- |
| 1 | Harlequin | 1 | 1 | 0 | 0 |
| 1 | JazzHandz | 1 | 1 | 0 | 0 |
| 1 | OisinMack | 1 | 1 | 0 | 0 |
| 1 | Tof_is_a_nobody | 1 | 1 | 0 | 0 |
| 1 | Lord_Illuminous | 1 | 1 | 0 | 0 |
| 1 | Divinity | 1 | 1 | 0 | 0 |
| 1 | LegendaryRyu | 1 | 1 | 0 | 0 |
| 1 | N3XT_UP_3LI | 1 | 1 | 0 | 0 |
| 2 | paRti | 1 | 0 | 1 | 0 |
Round 1
Tof_is_a_nobody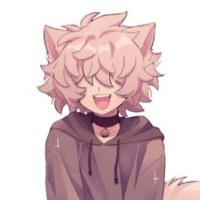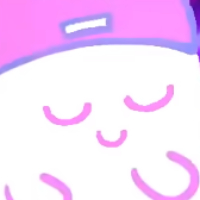 paRti
JazzHandz
Divinity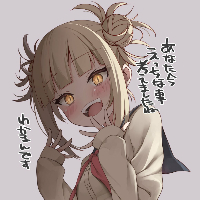 N3XT_UP_3LI
LegendaryRyu
Lord_Illuminous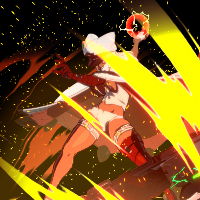 OisinMack
Harlequin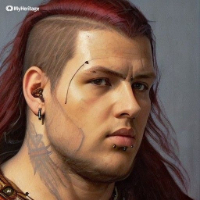 .
---
.
DRAMOS' CASUAL CROSSPLAY CLASH
.
---
.
Event Info
Entry: FREE
Platform: PC only
Start Time: 06:00 AM EST (Conversion)
Registration Deadline: 05:00 AM EST (Conversion)
Requirements: Join the Gates of Heaven Discord for the duration of the registration and the tournament. Make sure to equip the Tournament role in #roles. You are free to stay afterwards if you want!
Stream: None
Tournament Format
Bracket format: Swiss tournament bracket - Five (5) rounds
Set format: Best of five matches / First to three wins (Bo5/Ft3)
DQ timers: 10 minutes
Ruleset: See Tournament Rules
Eligible Regions
All regions are welcome to join the tournament!
Internet Connectivity
While an ethernet connection is not required, it is highly recommended in order to not risk a DQ as a result of a failed connection test (see below).
Ideally, players should have an upload speed above 5 Mbit/s and jitter under 6 ms. Connections can be checked at cloudflare.com.
If any connection issues arise during a set, a player may call for a Tournament Organizer to perform a connection test. This must be done before the set is over. If the set is completed before a connection test is called, the results of that set will stand regardless of the outcome of the connection test. The connection test will prioritize, in this order,

The player with the ethernet connection
The player with the clearly better result on cloudflare.com (MAKE SURE TO NOT POST OR BLURRY OUT YOUR IP ADDRESS!)
The player located in the US, Canada or Mexico (excluding Alaska and Hawaii)
The player located in Europe
The outcome of the coin flip
Other Details
Any subjects, conflicts or other matters not covered by the ruleset will be determined by the Tournament Organizers in their sole discretion.
Any remaining questions may be asked via DMs to the tournament organizers or through the Gates of Heaven Discord.
Tournament Organizer
Dramos
Game: Guilty Gear Strive in its current and most recent version, including any new characters and balance updates.
Platform: Crossplay
Matches: Best of 3 rounds / First to 2 round wins (default setting of the game)
Sets: Best of 5 matches / First to 3 match wins (Bo5/Ft3) for all matches
Timer: 99 seconds (default setting of the game)
Character Switch: The winner of the preceding game must keep the same character. The loser may switch if desired.
Stage Legality: All stages are legal, though to prevent lag caused by lower end systems, the stages listed below are recommended:

Lars Canyon
Seventh Heaven District
12-Dimensional Flux Observatory
"A Happy Family"
Council of Three