AWG's R6 Redemption Bracket
Tom Clancy's Rainbow Six Siege
0 / 12 Participants
Cancelled
Fan Prize Pool Contributions
Add to the Prize Pool. Bigger prizes, bigger drama. Simple as that. Contributions close at on .
All World Gaming presents this week's Redemption Bracket into our Weekend Cash Cup!
Last Chance Stage:
Consists of 3 matches in a Swiss format, over the course of 1 day.
The top 8 performing teams will move onto the prized event to occur on Saturday.
Teams that are tied for a ranking will be determined by the accumulative round differential from their performance specific to the redemption bracket.
Differential is scored as the higher numeric value ranking in numeric sequence; 2 being better than 1 and so forth.
If the round differential between 2 teams are identical, the teams will face off in a best of 1 single elimination match to determine the final ranking.
Tournament Organizer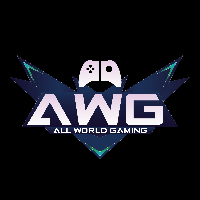 Fambonious
Stage 1: Single elimination