Agartha | Smash 4 Cash
Tekken 7
0 / 16 Participants
Open Registration
Registration opens at
Fan Prize Pool Contributions
Add to the Prize Pool. Bigger prizes, bigger drama. Simple as that. Contributions close at on .
Price pool will start at $100.00 from the T.O.

Price pool will cap at $500.00.

Extra proceeding via donations will goes toward the next Tournament.
Check in will start at 1030 PST on Stream www.twitch.tv/krazeegamez
A minimum of 8 players must registered for the tournament to go forward. If the minimum is not met, it will be cancelled.
Tournament Organizer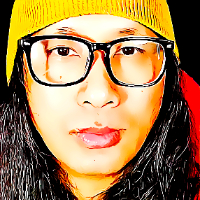 KrazeeGamez
Stage 1: Double elimination
Team Agartha Tournament Rules
Regions: USA

Gaming Platform: PC
• Stream Matches will be identified during Checking- in • Top 8 will all get stream • 5 Minutes Disqualified Timer will be used and applied
Double Elimination, FT2 (Best of 3). Top-3 matches: FT3 (Best of 5).

Character Customizations: Off | Game Default Only

First Arena - Random.

The winner of a match is NOT allowed to change their character.

Loser pick

If you lose a match, you may change your character.

If a new character is chosen, same stage from previous match MUST BE selected.

If no character change, a NEW stage may be selected or RANDOM

Toxicity is allowed and is encourage. All in fun and good times!